(back to riggenho.com main page)
-----Autumn 2009 "4000 Series Intro" Limited Edition-----
$150 each includes custom Raynoda Dreamwerks Display Stand..
(SOLD OUT......October 19th, 6:45PM....THANK YOU....)


...............Introducing the latest version of the RiggenHO chassis
RiggenHO SERIES 4000
Improvements all over the place
Based upon various feedback from both collectors and racers, we have been working on a number of improvements to the RiggenHO chassis design and some of its' components...The most frequent discussion items about the RiggenHO chassis involved the (lack of a) drop chassis design, and the rear axle/gear mesh...We knew these two items were critical to improving our chassis.
Fortunately, we met Rich Picard, master builder and modeler and he was able to create a jig and tooling that permits us to convert the stock chassis to a drop motor chassis. At the same time, Rich modifies each chassis by adding 060 bushings to the rear axle uprights which accomodates an 0595 drill blank axle. The drive train has never been smoother.
Another area of constant debate involved the pros and cons of a guide flag versus a guide pin. We are not convinced that either is better...that being said, a small production run as ours is requires economic cleverness---and the repro style guide flag was not easy to produce. The other issue we had was due to the fact it is an "assembly" requiring additional "practiced" labor steps to complete the flag (soldering lead wires to the copper flag, securing the flags to the guide). The new design eliminates a soldering step and allows further flexibility of flag material. It is easily home serviced and uses readily available parts...
We are proud to present this latest version of the RiggenHO chassis the 4000 Series....and hope we can continue to innovate and improve with your feedback!!!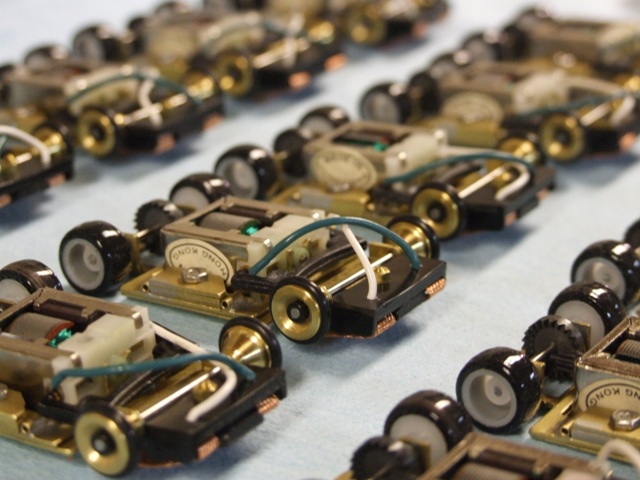 ---4000 Series Standard Parts---

--drop motor chassis similar to the vintage Riggen Industires later version chassis, the motor sits flush
with the bottom of the chassis achieving the absolute lowest center of gravity
--bronze bushings at the rear with an 0595 drill blank axle--"NO AXLE SLOP"
--Picard new design pin style guide flag see more details here...The Picard Guide Flag
--Pin Tube Shaker Plate
--Custom tapered BRASS front wheels
--Green Wire Armature HT50 style can motor
--Wizzard Silicon Sponge Wheels
----HOP UPS for this 4000 Series Intro Limited Edition (edition of 15)
Raynoda Dreamwerks custom designed THINGIE bodies....with special display stands!
---learn more about Raynoda here, and here
---this edition features the Deep Dished Chot-Noda and the Strike Noda...we do have a few extra spare bodies, please contact us for availability!!!!
click the images see larger HI RES versions....

(body on left is the DEEP DISH CHOT NODA, body on the right is the STRIKE NODA)
Wizzard Hi Performance Predator Pro gear set
Custom Weighted (adjustable) pin tube shaker plates
Chassis and shaker plates were 'de-horned' with a Dremel wheel. Parts were media tumbled polished for three hours. Parts were degreased and sprayed with a light coat of clear lacquer paint. Any shaker plate/chassis fit conflicts were identified and corrected. Front shaker plate pin tubes were ground back to insure no motor brush barrel shorting.
Each chassis run on 55 LF Bowman road course for final adjustments. Bodies individually fit to chassis. Tape applied to inside to prevent paint scratching from shaker plate. Finished units test run again.
See the complete edition below......
------------------------------------------------------------------------
Ordering Details: FIRST COME FIRST SERVED..
All previous RiggenHO Limited Editions have sold out within 48 hours of release. Releases are announced by email to all RiggenHO Newsletter subscribers. You can subscribe here...
The entire edition can be seen in the photos below, cars that have been taken are noted --taken-- and the list will be updated as quickly as possible.
$150 each includes display stand. US shipping Priority Mail $5, elsewhere at cost... contact us to order
-------------------------------------------------------------------------
This Edition:

TAKEN Strike Noda 1
Taken...Deep Dished Chot Noda 2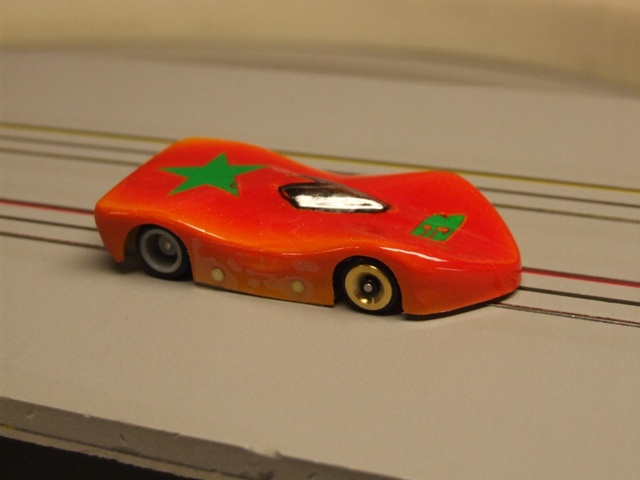 Taken.....Strike Noda 3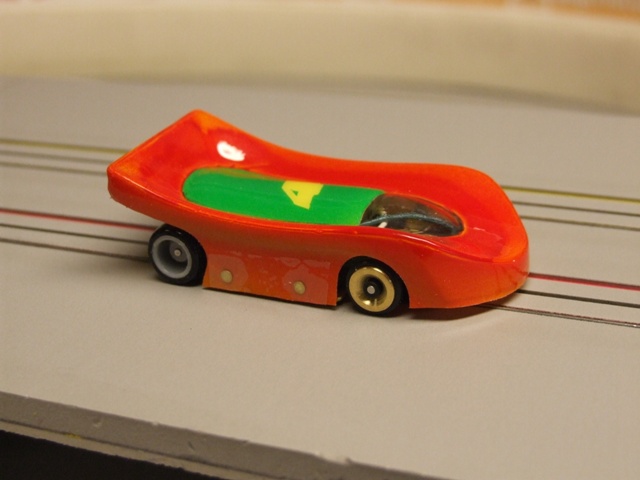 Taken....Deep Dished Chot Noda 4
Taken...Strike Noda 5
Taken...Deep Dished Chot Noda 6
Taken...Deep Dished Chot Noda 7
TAKEN....Deep Dished Chot Noda 8
Taken....Strike Noda 9
Reserved...Strike Noda 10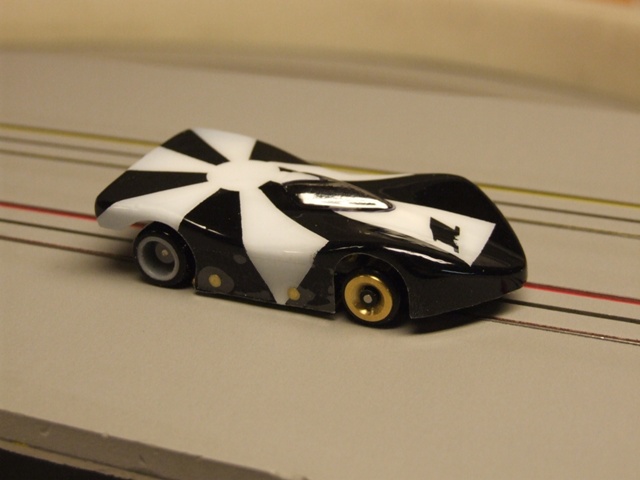 TAKEN Strike Noda 11

TAKEN Deep Dished Chot Noda 12
TAKEN....Strike Noda 13
TAKEN...Strike Noda 14
TAKEN...Strike Noda 15
Previous Flynn Limited Editions here.....thanks Terry for your great build as usual---our chassis has never been better!!!