AYK 566B SuperTrail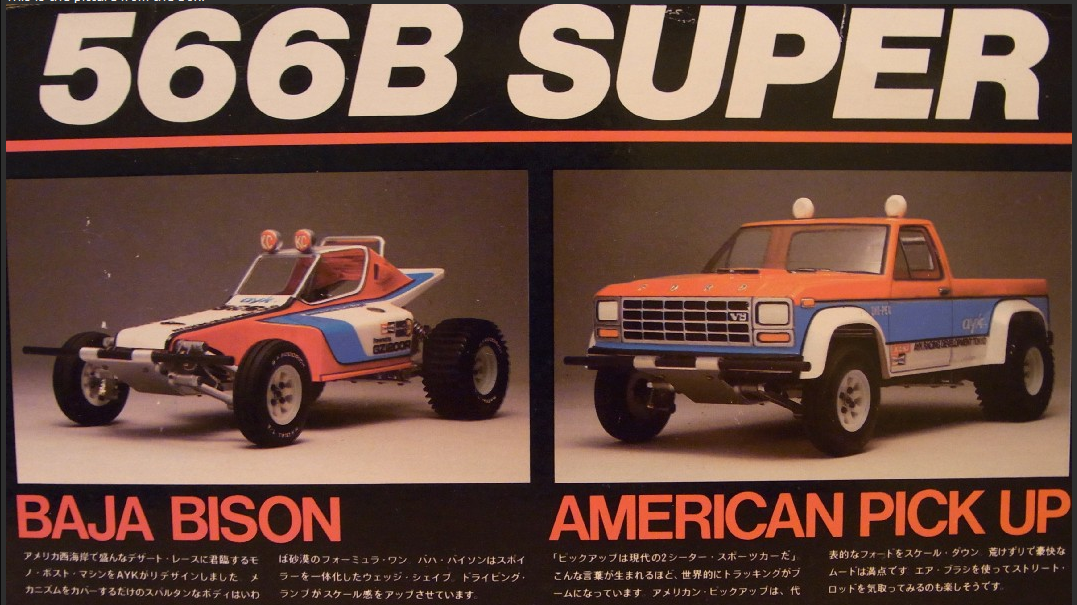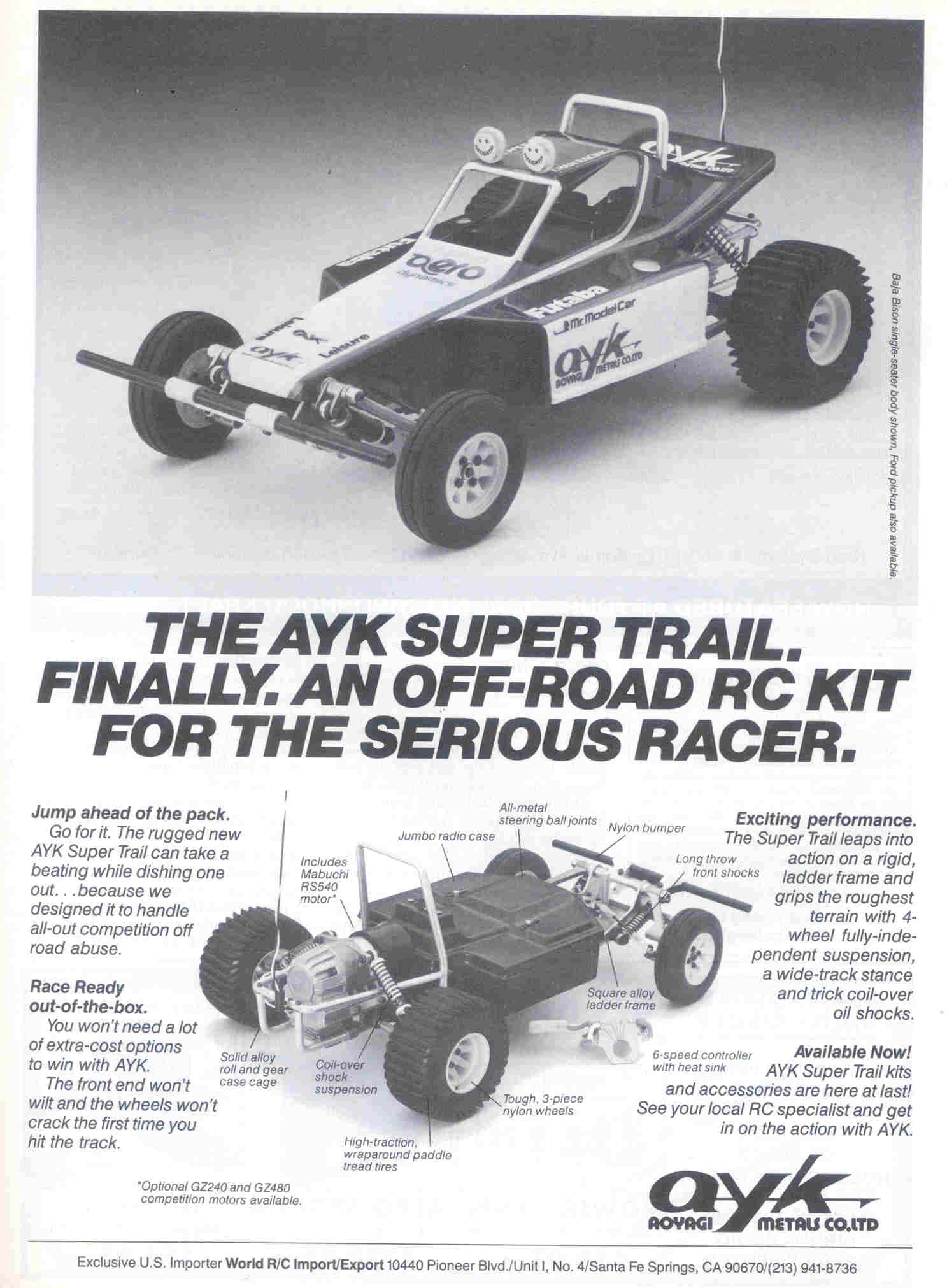 This is a 1982 2 WD Buggy that could be bought with either a Ford Pick Up Truck Body or a "Baja Bison" buggy body. Rear trailing arms. 540 can motor, well thought out rubber parts and 3 piece wheels and high quality tires.. Look great NIP with a full reveal blister--each part separated in its own space.
The runner chassis is complete (see here) but I need the following parts to complete a project! Willing to trade for anything listed. Thanks!
RB39 DECAL Set
AYK GZ-480 Motor (or any early AYK stock Mabuchi 540S)
=====================================
RB16 Ball Joints (they attach the wheel steering arm to the suspension mounts, they require a 2.6mm hex screw to fit inside the hole of the ball part of the ball joint)
Parts Diagram 1
Parts Diagram 2
Parts Diagram 3
I have the following spare parts for sale or trade (please note this list is only 85% accurate,
and apologies if I can't find what i thought I had...).
RB2 Radio Case
RB3 Gearbox (w/o bearings)
RB4 Front Bumper
RB5 Fr Suspension Extender kit
RB7 Fr Shocks (loose)
RB9 RR Shocks (loose)

RB13 Rubber set
RB15 Slide Plate Set w Collars
RB 17 Steering Arms
RB18 Brass Pinion 10t
RB21 Brass Idler Gear 29t x 10
RB22 Idle Gear 20t
RB23 Bevel Pinion 10t
RB26 Servo Tape
RB27 Drive Joint, Half Shaft set
RB28 Rear Trailing Arms
RB29 Fr and RR Plate set
RB30 Roll Bar, Bumper, Guards
RB31 Threaded Rods, Ball Joints, Servo Saver

RB40 Baja Bison Body Post
RB41 Ford Truck Body Post