2015-2016 Cage Project
======================================
(RC10talk BST board)
PO original build thread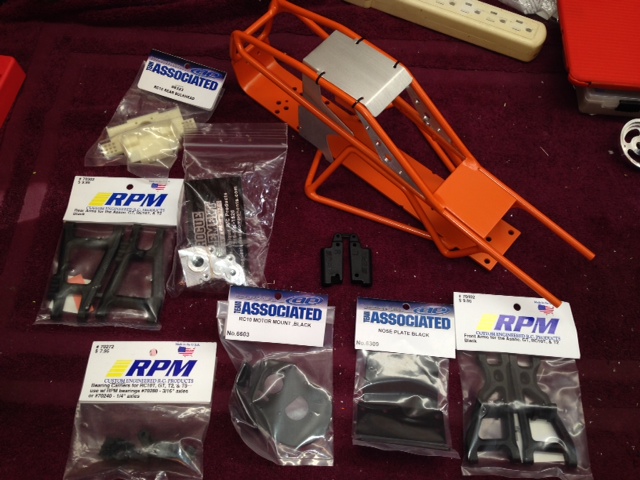 Parts included in the project package:
BCD's RC10 HD-Pro Roll Cage Chassis Conversion Kit V2
1. Install the front nose kick plate, using only 1 single 8-32 x 1/4 screw provided with the kit and reuse the front screws that hold the tubes to attach the front of the rollcage, do not fully tighten yet. Install the steering servo linkage and bell crank as shown using the 8-32 x 1 screws provided in the kit. When adjusting the steering linkage make sure to point the adjusting collars sideways to facilitate further adjustments.
2. Install the servo and battery cup; Use the battery cup under chassis washer provided with the kit as shown.
3. Install the rear bulkhead and shock tower separately as shown, use the 8-32 x 1/2 screws provided with the kit.

4. Install the transmission. Use 8-32 x 1/2 screws for the 6 gear or the 4-40 x 1/2 screws for the Stealth transmission provided with the kit and attach the side panels with the original screws, use washer.
5. Install the antenna tube holder as shown below.
6. Install the rear A arms, use the 8-32 x 1/2 screws provided with the kit.
7. Install the receiver inside the cockpit, use double stick tape to attach the receiver box into the rear shock twer inside the cocpit. Place the ESC in the location shown below.

Congratulations! You just completed the BCD HD-Pro RC10 Roll Cage Chassis Conversion! Enjoy!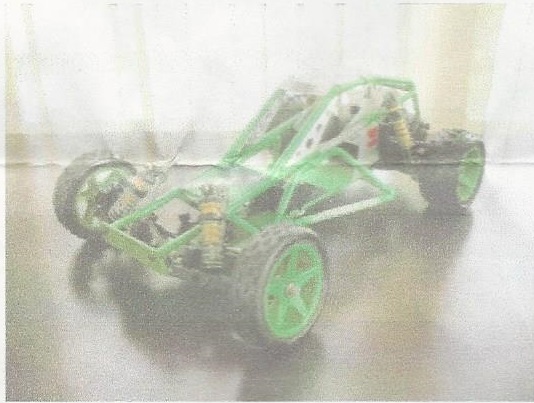 Bermudez Custom Designs Inc.
Tamiya Club's "Vintage Nut"'s BCD Build 1


=====================================
Some of the parts that came with the project: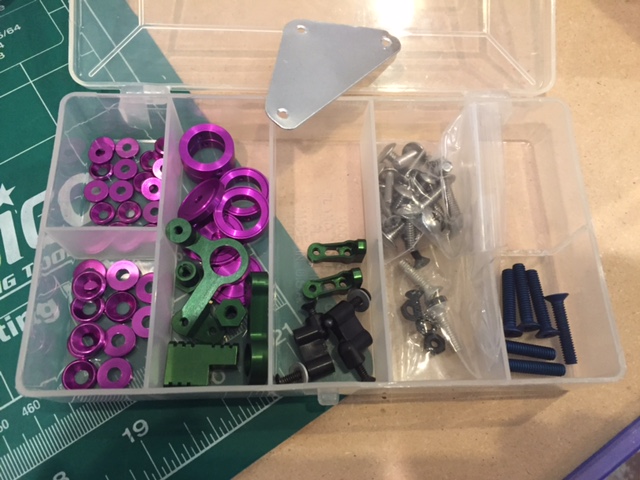 various bling

rear arms, HG 2300 alloy carriers
RPM 70302 Rears
RPM 70402 Fronts

nice blue 1.02 shock kit

front end options

Transmission parts

alloy bellcranks

dry fit 1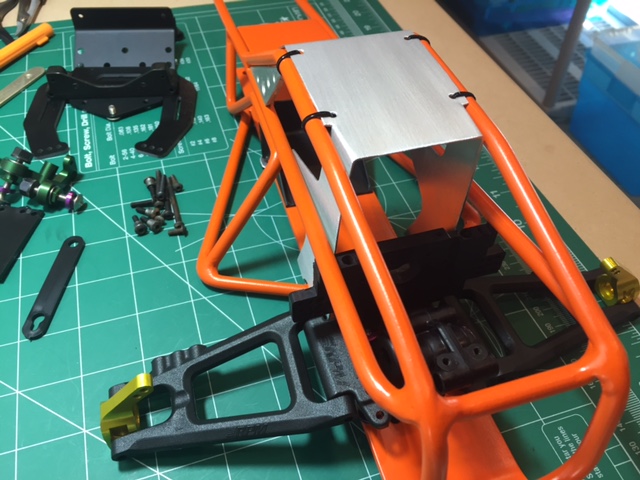 dry fit 2
Dec, 2015, I've added:

tecnacraft titanium axles
tecnacraft aluminum wheels with tires TQ70 fr, Shumacher CAT rr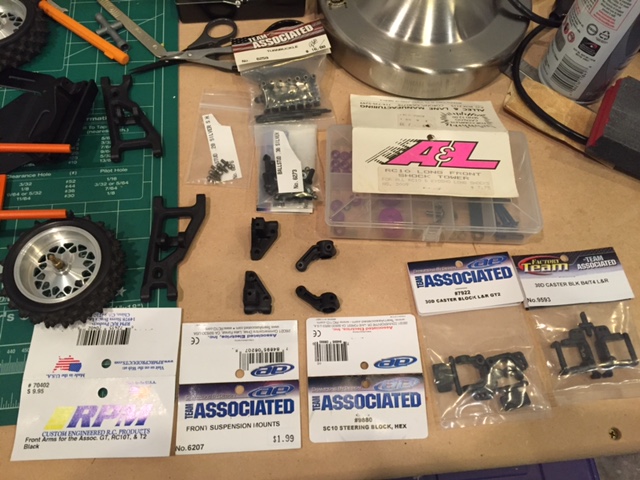 Feb 12:
(cant use truck front end because width won't match the integrated nose tubes, reverted to standard width wide track fr a arms so could not use RPM wide fronts) (for trucks: 7207 fr bulkhead, 7305 noseplate, truck fr shock tower)
almost there...crazy combination of parts...need to solve the front geometry, the tie rods dont clear the shock tower..also need aluminum knock-offs and a nice bling-y motor