(back to riggenho.com main page)
-----Summer 2009 "Top Fuel" Limited Edition-----
$125 each includes body prop and display case..

Funny Car stylings, Great Paint, Solid Chassis---
RiggenHO is proud to release.....
the 15 car Summer 2009 Top Fuel Limited Edition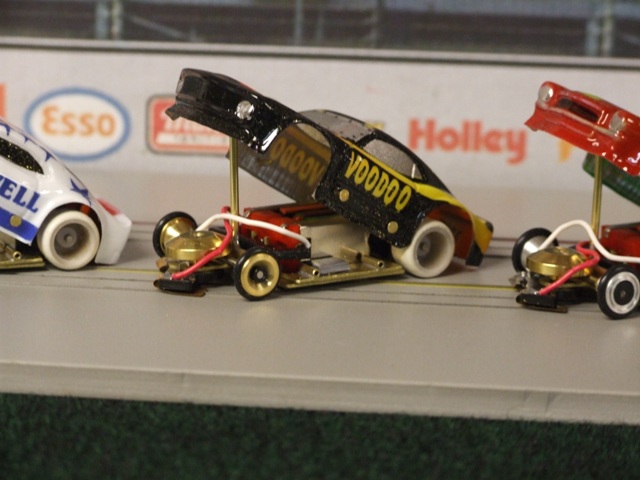 This limited edition is based upon a hopped up RiggenHO chassis (tweaked and improved over the last 3 Limited Editions) as a showcase for the painting talents of Eddie MacDonald.....
This particular Limited Edition borrows from the concept of the Tyco Pro Tilt Up Funny Cars....Eddie Mac had fun with these! You can see more of his work here...
See the complete edition below......
------------------------------------------------------------------------
Ordering Details: FIRST COME FIRST SERVED...(Reservations taken now, cars available June 12th.)
All previous RiggenHO Limited Editions have sold out within 48 hours of release. Releases are announced by email to all RiggenHO Newsletter subscribers. You can subscribe here...
The entire edition can be seen in the photos below, cars that have been taken are noted --taken-- and the list will be updated as quickly as possible.
$125 each includes brass body "prop" and display case. US shipping Priority Mail $5, elsewhere at cost... contact us to order
-------------------------------------------------------------------------
FEATURES:
Top Fuel Limited Edition Specifications and Build Sheet
1) RiggenHO standard chassis modified with rear axle bushings installed. Pinned shaker plate up-grade.
2) Lexan bodies in Funny Car style painted by Sprays by Mac
3) Mabuchi vintage red or gold wire can.
4) Dyed end bell, Arm Comms trued, polished
5) Wizzard rear axle drill blank trimmed to 1.2"
6) Wizzard silicone sponge rear tires.
7) RiggenHO aluminum independent front axle set.
8) RiggenHO classic guide flag. Plastic clip wire retaining system.
9) Reproduction brass Mushroom weight cap re-machined. Additional lead weight behind cap added.
10) Brass Tube body Prop for display...
Chassis and shaker plates were 'de-horned' with a Dremel wheel. Parts were media tumbled polished for three hours. Parts were degreased and sprayed with a light coat of clear lacquer paint. Any shaker plate/chassis fit conflicts were identified and corrected. Front shaker plate pin tubes were ground back to insure no motor brush barrel shorting.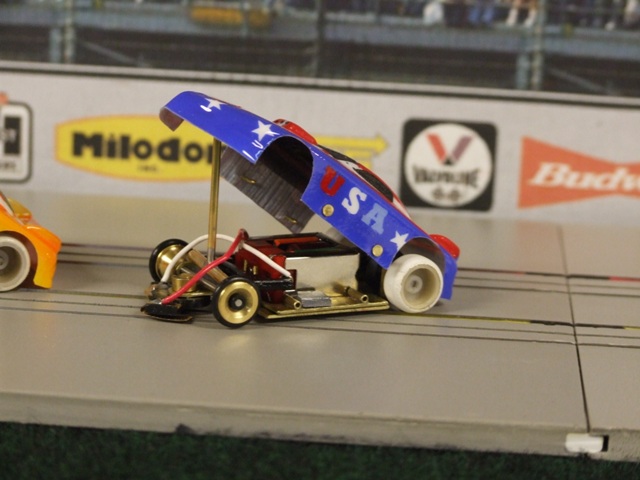 Completed chassis inspected for 'squareness' of wheel contact. Pickup wipers set to allow front wheel track contact. Each chassis run on 55 LF Bowman road course for final adjustments. Bodies individually fit to chassis. Tape applied to inside to prevent paint scratching from shaker plate. Finished units test run again.
This Edition: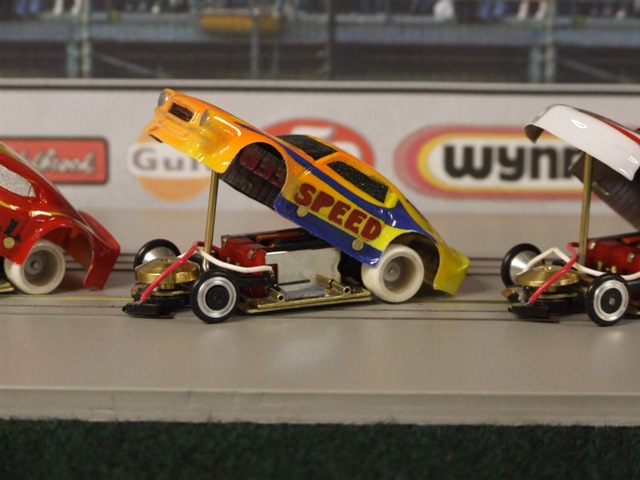 Here is the complete edition......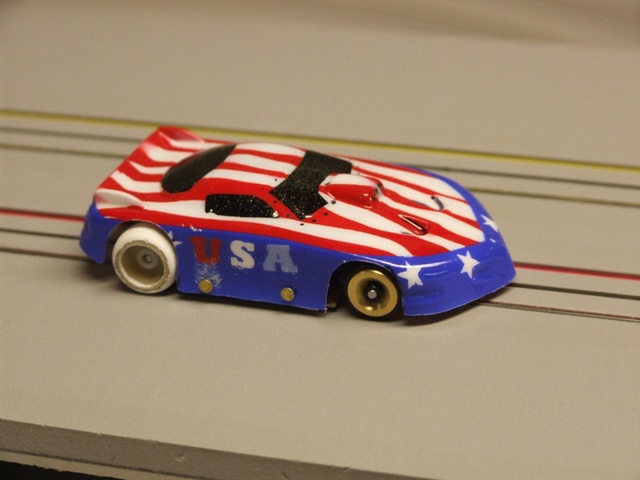 1/ USA-Reseved

2/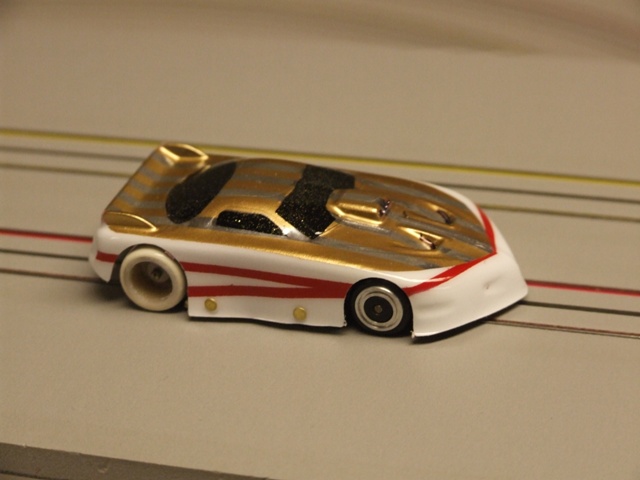 3/

4/Hell Red Mustang Reserved

5/ Voodoo--RESERVED

6/ REVELL-Reserved

7/ Speed, Reserved

8/ Shaker--reserved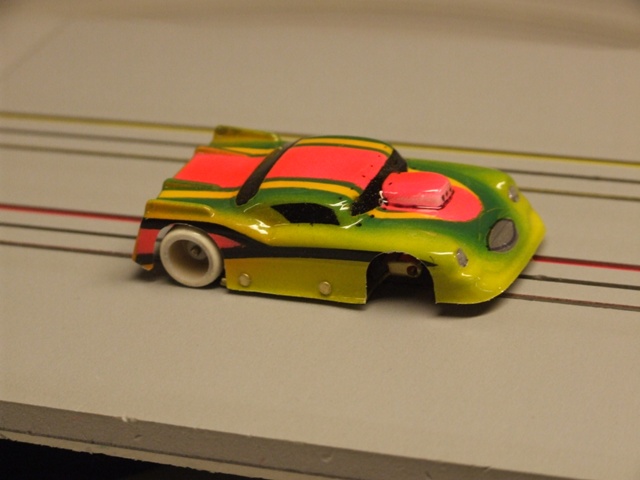 9/

10/ Flames...Reserved

11/---Ebay listed and sold---

12/

13 Reserved-Blue Star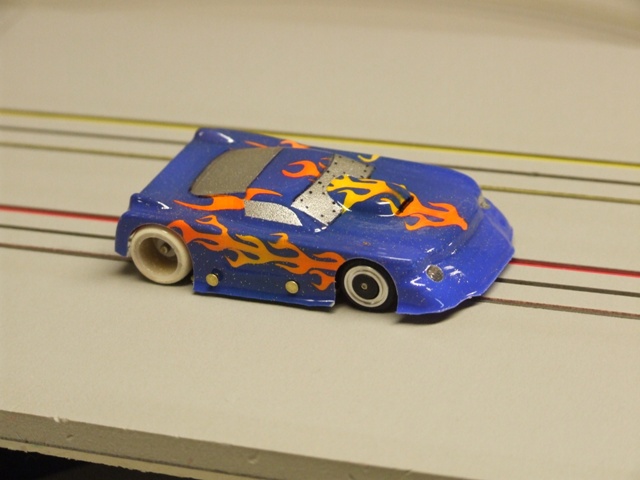 14/ Blue-flames--reserved

15/ Stars and Stripes-Reserved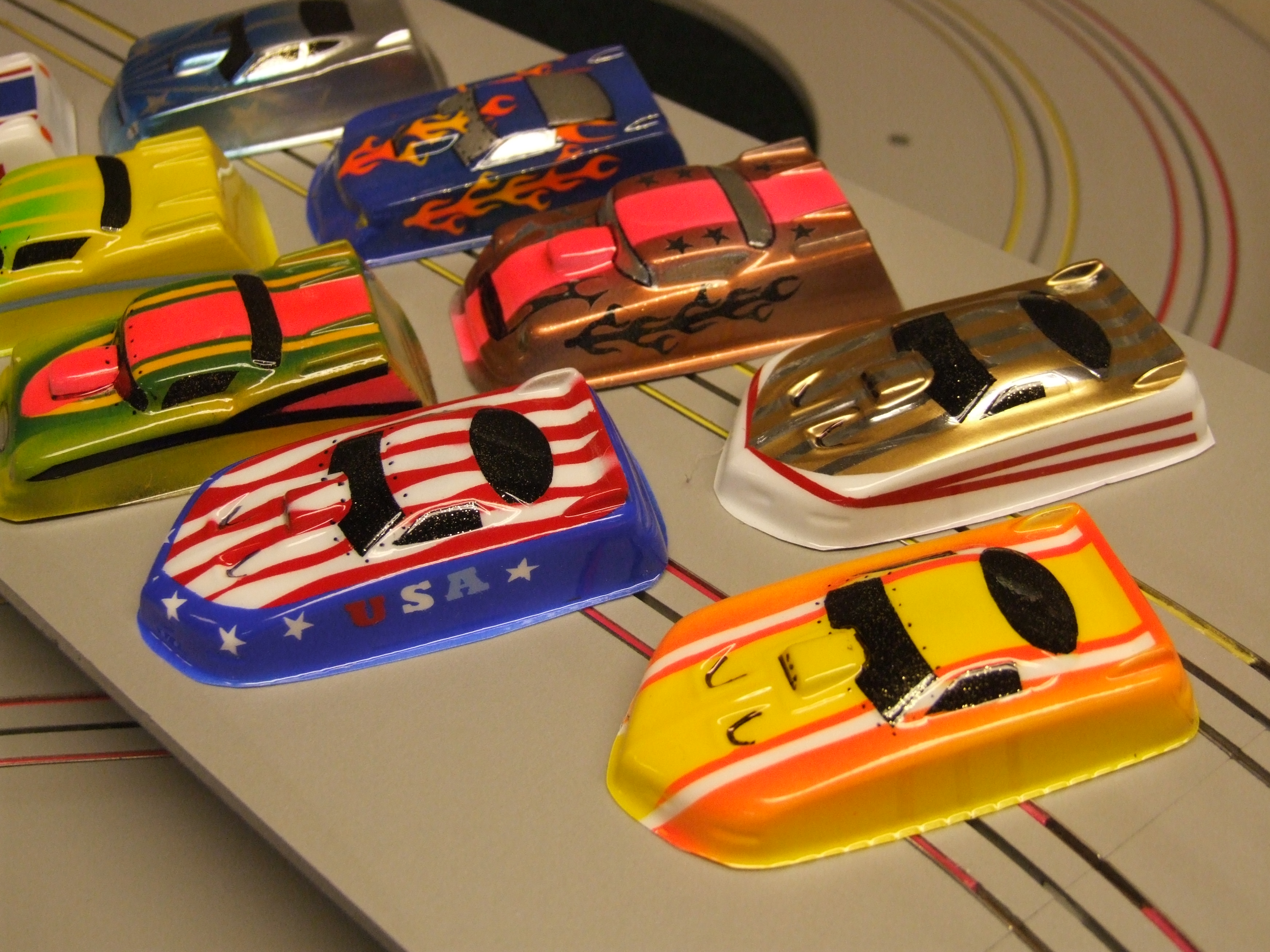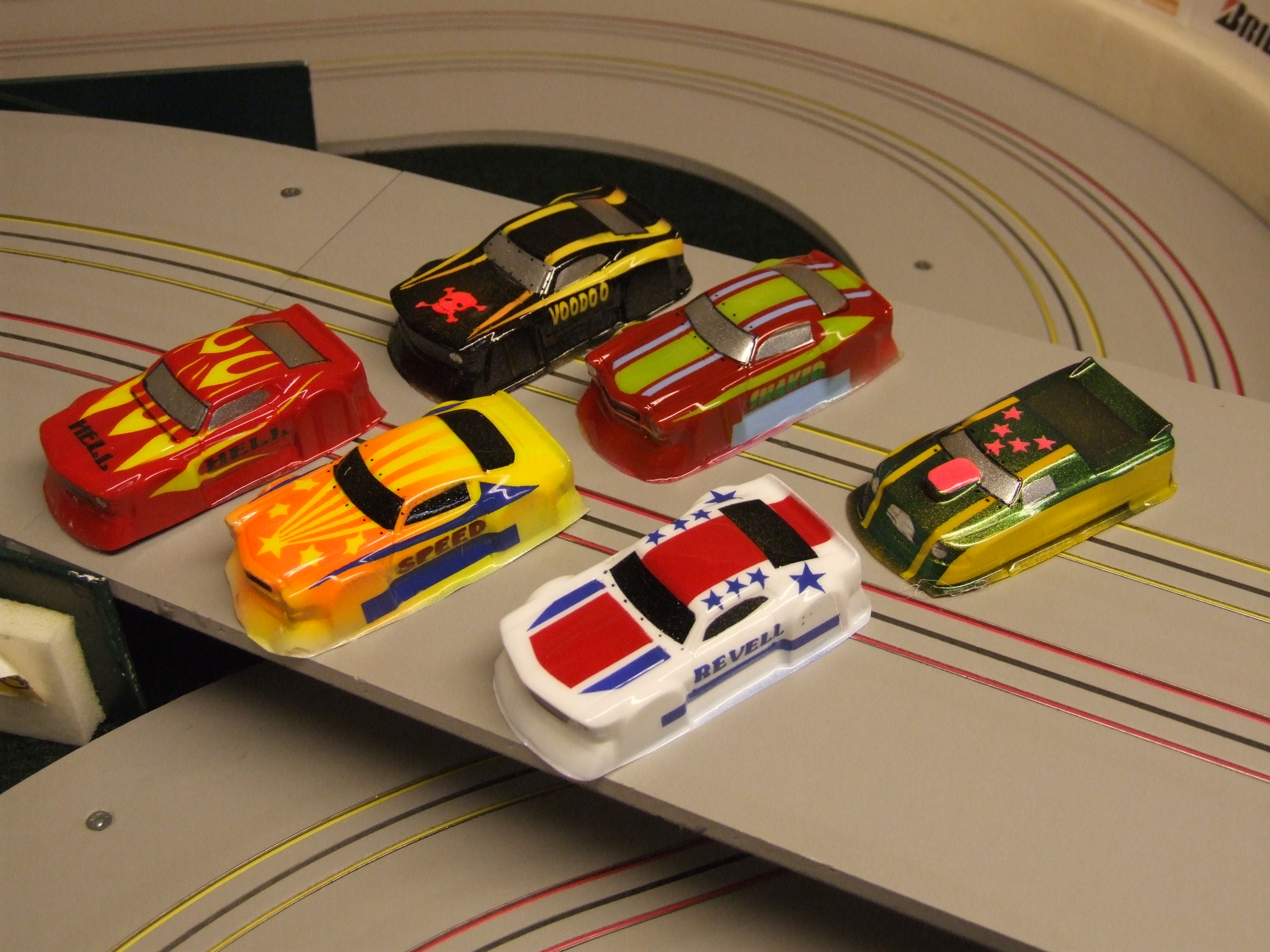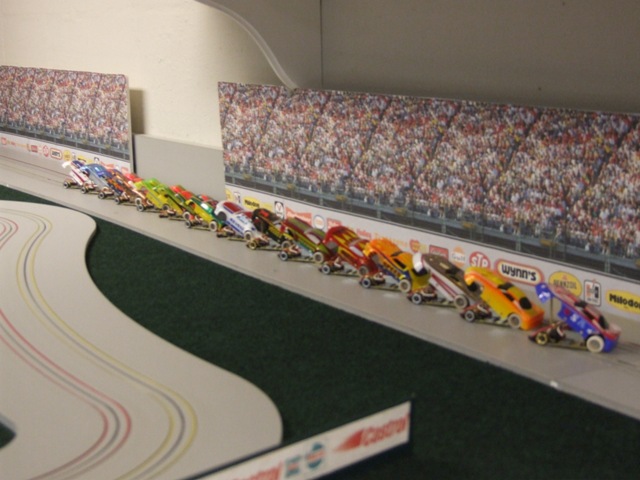 Previous Flynn Limited Editions.....