Picard ISO developments.. Improvements and additional builds...(see the original HOW TO article here...)
Q1 2007

First Chassis for RiggenHO, 3 rail design. Curved front axle to accomodate Mushroom Cap. Vintage TCP fronts and rears. Body by Jairus.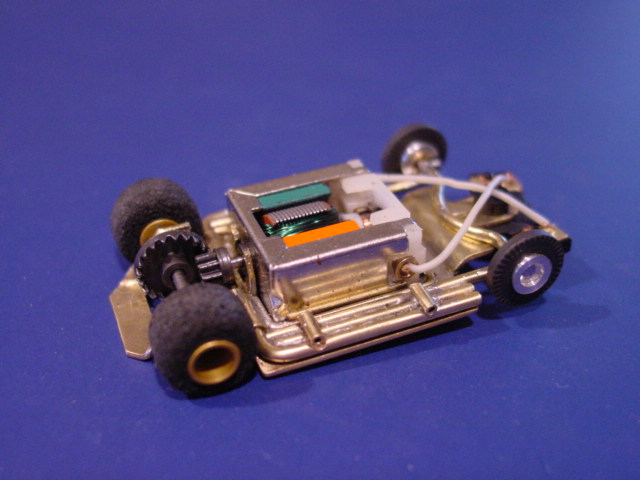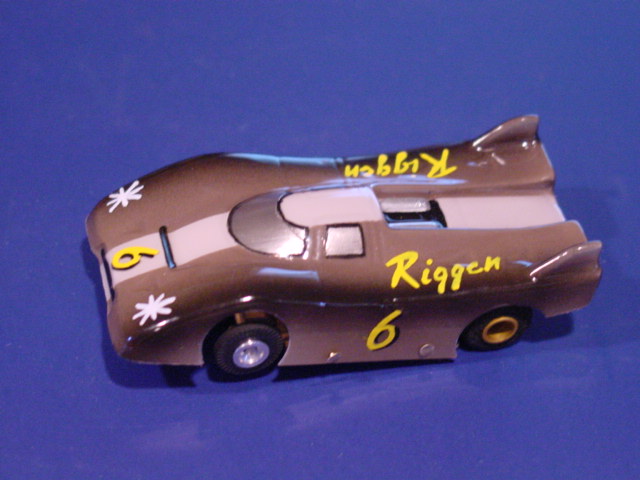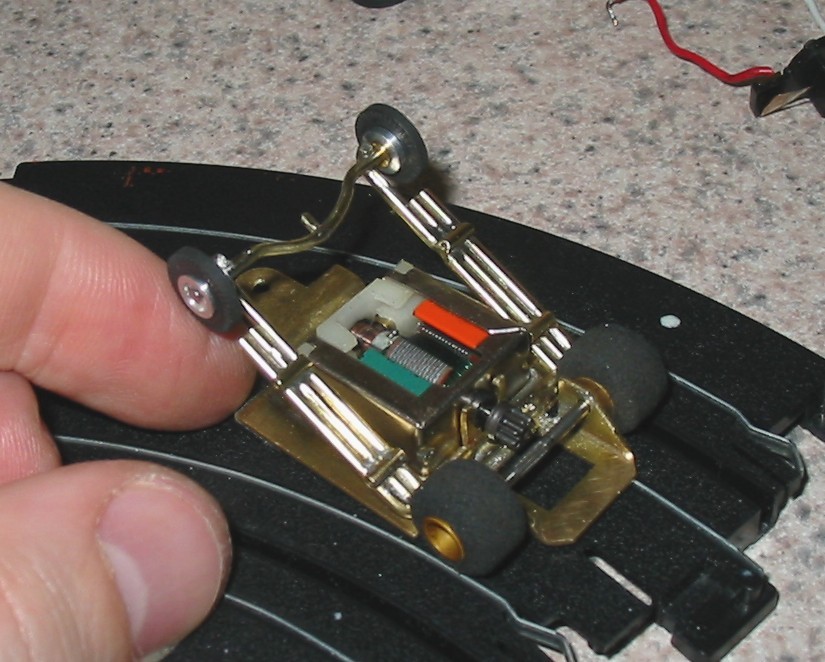 July 2007
This chassis is the latest evolution of the new ISO chassis made by Picard. Comments, Modifcations made by Flynn: This chassis runs as good as or better than any 100% gravity car in the collection. I'd say it's a bit of a prize. It's quite amazing how well it holds the track. One would think it had magnatraction.
Check "single rail" design..
-- The rears are .440 LAW.
--Gears are BSRT 7/23. F
--Fronts are from Toybaron. The fronts had black rubber that was a few thousands small so I had some Wizzard .375s.
--The lexan was from an eBay buy of a BSRT G-3R Super Stock. It's kind of funky but works exactly right on the slightly wide shaker plate.
August 2007
Built for HD, 2 rail design...super hot arm. WEIGHTED! Stay tuned for improved guide flag...